S.korean Flight Arrives As New Restrictions Begin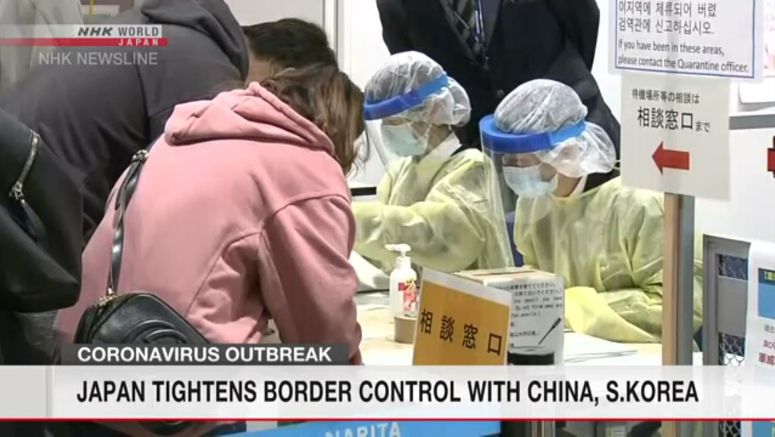 A flight from South Korea has arrived in Japan hours after the country tightened its border controls to prevent the spread of the coronavirus.
Starting on Monday, Japan's government is asking people arriving from China and South Korea, including Japanese nationals, to self-isolate at home or other private accommodation for two weeks.
Officials are also asking these travelers to avoid using public transportation.
Airlines can only use two airports in Japan for flights from China and South Korea.
The flight from the South Korean city of Incheon arrived at Narita Airport, near Tokyo, on Monday morning.
Quarantine officials say the plane was only carrying eight passengers.
The travelers had to complete a questionnaire about their stay in China or South Korea and where they will stay in Japan. They were also asked to check their temperature every day and to immediately contact a consultation center if they develop symptoms such as fever or coughing.
One of the eight passengers, a French national, booked a hotel after arriving at Narita, as requested by the quarantine authorities.