S.korean Woman Remembers Son's Train Station Death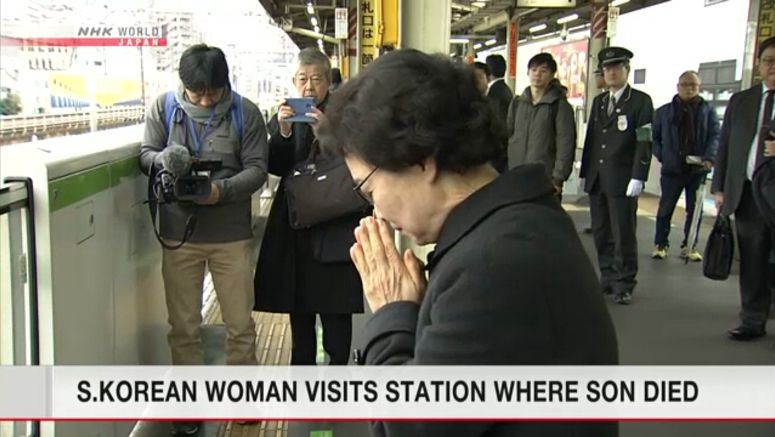 A South Korean woman has visited the station in Tokyo where her son was killed 19 years ago while attempting to save a man who had fallen onto the tracks.
The 26-year-old student, Lee Su-hyon, and a Japanese photographer jumped from the platform at JR Shin-Okubo station to try to save the man on January 26, 2001. All three were hit by a train and killed.
On Sunday, Lee's mother, Shin Yoon-chan, left flowers in front of a memorial for the victims. Lee's parents used the donations they received to set up a scholarship program that has helped about 960 South Koreans to study in Japan.
Shin asked for help to improve bilateral relations that have deteriorated over the wartime labor issue, saying this would have been her son's wish.