Snow Expected In Central Tokyo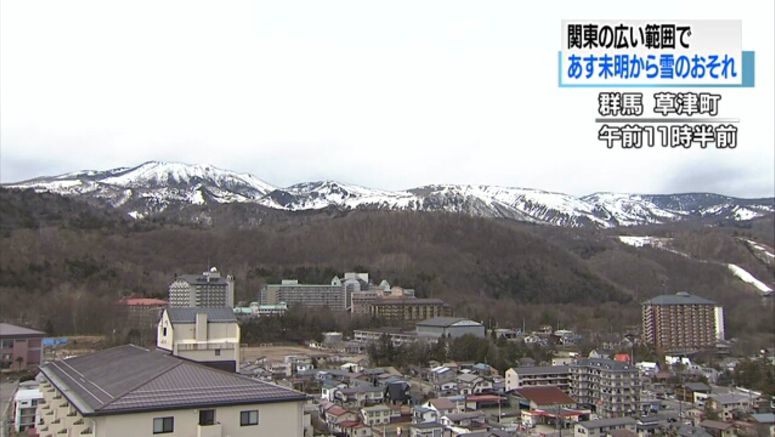 A low pressure system and a cold air mass is likely to bring snow to Tokyo and its surrounding areas on Sunday.
Japan's Meteorological Agency says snow is expected to fall in wide areas of the Kanto region, including Tokyo, from the early hours on Sunday until noon.
Heavy snow reaching up to 30 centimeters is forecast in the mountainous areas of northern Kanto.
Snowfall of 25 centimeters is expected in the Koshin region, and 15 centimeters in areas around Hakone, Tama and Chichibu.
On the plains of southern Kanto, including central Tokyo, 5 centimeters of snowfall is forecast. Snow may accumulate if temperatures drop further.
The Meteorological Agency is calling on people to keep updated about the weather and remain on alert for possible icy roads and other traffic disruptions.
The low pressure system is also expected to bring heavy rain of over 30 millimeters per hour and thunder to the Izu Islands, south of Tokyo.
The agency is urging residents to be vigilant for mudslides, flooding, and gusting wind.