Snow In Kanto, Koshin Regions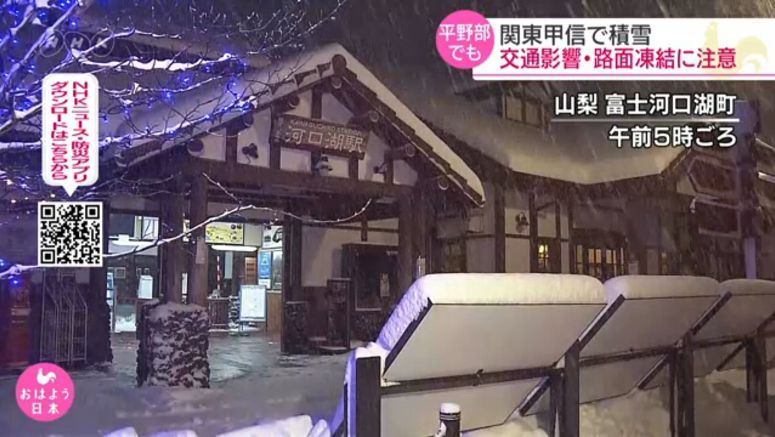 Weather officials say a low pressure system and a cold air mass are bringing snow to some parts of Tokyo and the surrounding areas. They are warning that traffic could be disrupted and roads could become icy.
Twenty-three centimeters of snow had fallen in Hakone Town, Kanagawa Prefecture, as of 2 a.m. on Tuesday. Eighteen centimeters were recorded at the same time in Fujikawaguchiko Town, Yamanashi Prefecture.
One centimeter of snow has accumulated in the flatland areas of both Kumagaya City in Saitama Prefecture and Maebashi City in Gunma Prefecture. Snow has also fallen in some parts of Tokyo's Tama region and in the city's 23 wards.
The snow is expected to gradually turn into rain later on Tuesday. But it may continue to snow in some mountainous areas through Tuesday night.