Softbank Group Expects First Loss In 15 Years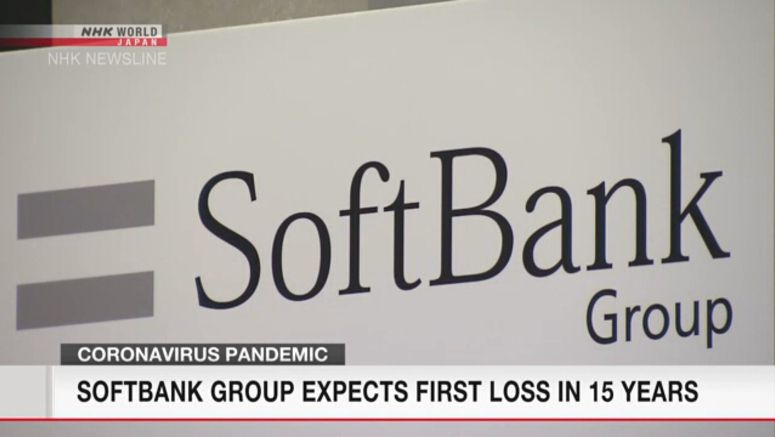 Japan's SoftBank Group is expecting an annual operating loss and net loss for the first time in 15 years.
The company says turmoil in the financial markets amid the coronavirus pandemic has hit the value of its investments.
The group forecasts an operating loss of 1.35 trillion yen or around 12.5 billion dollars for fiscal 2019 through March.
It expects a net loss of about 6.9 billion dollars.
The company also attributes the slump partly to the poor performance of US office-sharing venture WeWork, in which it invested.
SoftBank Group said last month that it would sell assets worth up to 41 billion dollars over the next year to buy back its shares and reduce debt.