Softbank Group To Sell 4.5 Tril. Yen In Assets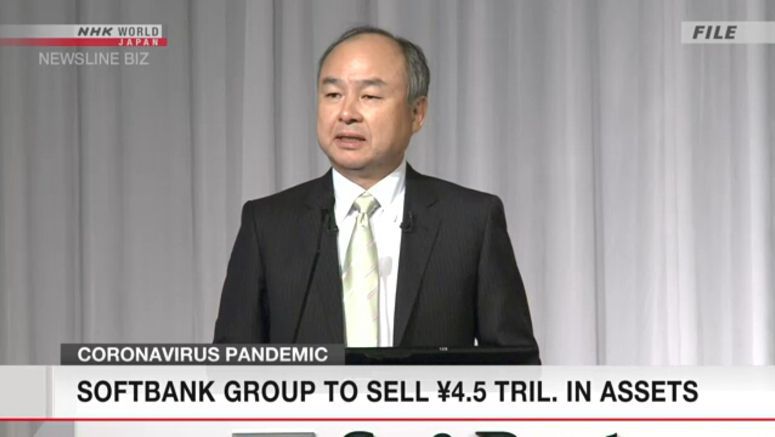 SoftBank Group is selling assets worth up to 4.5 trillion yen, or about 41 billion dollars. The Japanese IT giant will use the money to buy back its shares and reduce debt over the next 12 months.
Chairman and CEO Masayoshi Son says the move will strengthen the firm's balance sheet while significantly reducing debt. The coronavirus pandemic caused the group's share price to fall by half in the past month.
The group says it will buy back up to about 18 billion dollars' worth of its stock. The company will also increase its cash reserves.
SoftBank Group is Japan's biggest investor in high-profile startups. They include WeWork and Uber.
SoftBank also holds a stake in Chinese e-commerce giant Alibaba Group. The firm did not say which assets it plans to sell.