Softbank To Supply 300 Million Masks Per Month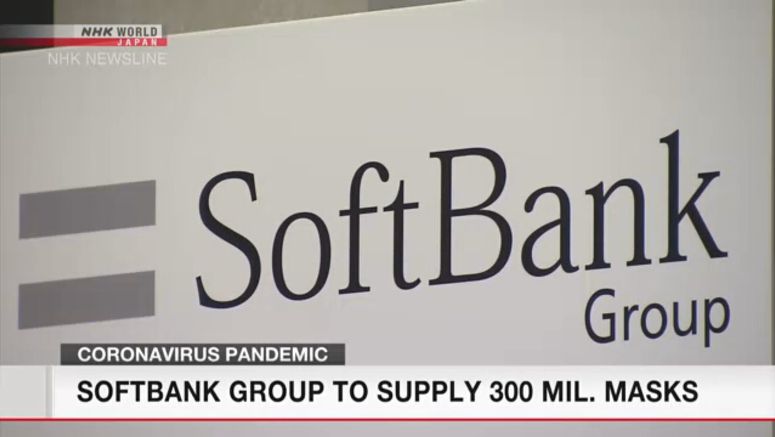 Japanese telecom giant SoftBank Group says it will supply 300 million face masks per month for Japan in a bid to ease the shortage.
SoftBank Group says under a deal with Chinese firm BYD, it will supply 200 million regular surgical masks and 100 million advanced masks called N95 respirator per month starting from May.
BYD is a Chinese electric vehicle firm which also started mass-producing masks in February amid the spread of the new coronavirus.
SoftBank Group plans to purchase masks from BYD and supply them without taking a profit.
CEO Son Masayoshi wrote on Twitter that the company will cooperate with the Japanese government to supply masks to as many people as possible, including medical workers.
The government has encouraged Japanese companies to boost their mask production to address the supply crunch. It expects the monthly supply of masks will increase to 700 million in May.
If those supplied by SoftBank are included, the total monthly supply in Japan would be one billion.