Special Flight Offered Amid Slump Travel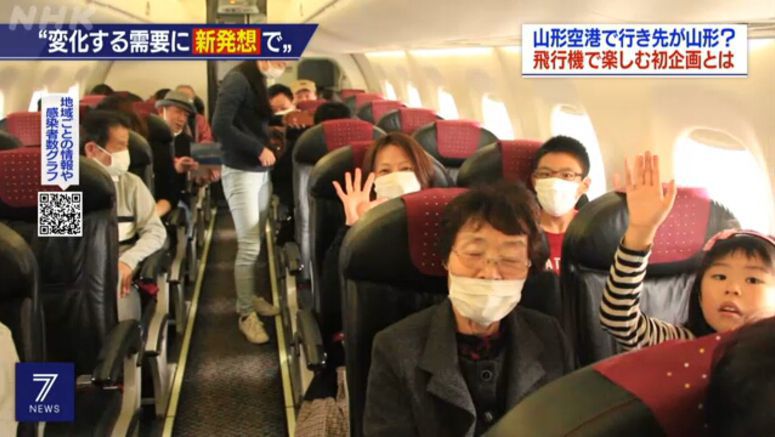 Dozens of people in northern Japan enjoyed a special sightseeing flight on Sunday, amid the slump in air travel brought on by the coronavirus pandemic.
Japan Airlines organized the flight together with the Yamagata prefectural government and a travel agency.
They wanted the participants to see flying aboard a plane as a way to go sightseeing and not just as a way to reach a destination.
The flight was part of the government's "Go To Travel" campaign. Only residents of Yamagata Prefecture were allowed to participate.
The flight departed from Yamagata Airport with 88 passengers on board.
The participants had their body temperatures checked before they boarded.
The aircraft flew over the Zao Mountains and Mount Chokai, which straddles Yamagata and Akita Prefectures. They are well-known travel destinations.
The passengers enjoyed rare views from the sky during the 100-minute flight.
A fourth grader said that he was able to spot his school from the sky. He said he wants to go on the trip again.
Tanaka Koichi is JAL's branch manager. He said that the company wanted the passengers to see air travel from a new perspective. He added that the airline industry has been negatively impacted by the pandemic.