'stay - Home' Period Begins In Tokyo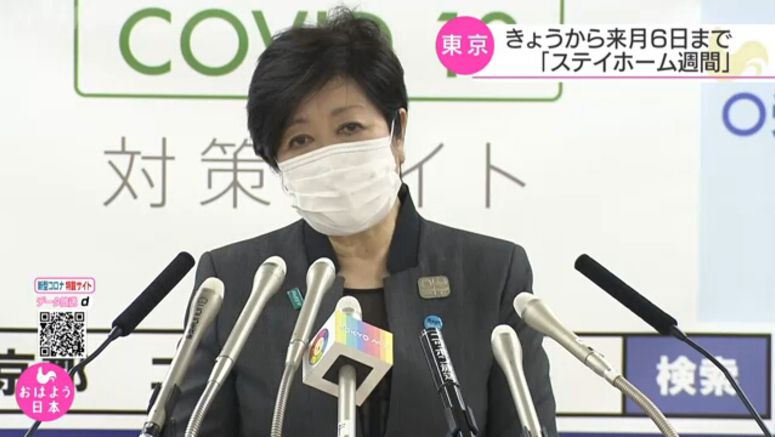 The Tokyo Metropolitan Government is calling on people to stay at home from Saturday through May 6 to help prevent the spread of the coronavirus.
The authorities designated the 12-day period, which includes Japan's "Golden Week" spring holidays, as "stay-home week."
On Friday, Tokyo Governor Koike Yuriko said the period will be crucial in terms of reducing person-to-person contact by 80 percent -- a target set by the central government. She said people's actions will be reflected in the number of coronavirus cases two weeks after that.
Tokyo officials say crowds have decreased in central commercial districts, but have not decreased on shopping streets in more suburban areas.
The metropolitan government is offering cash grants of up to about 370,000 dollars to shopping streets whose stores close voluntarily on weekends and national holidays during the period.
Officials say many shops have already offered to close.
To prevent overcrowding, officials are also calling on people to do their daily shopping no more than about once every three days.