Strong Quake Jolts Tokyo Island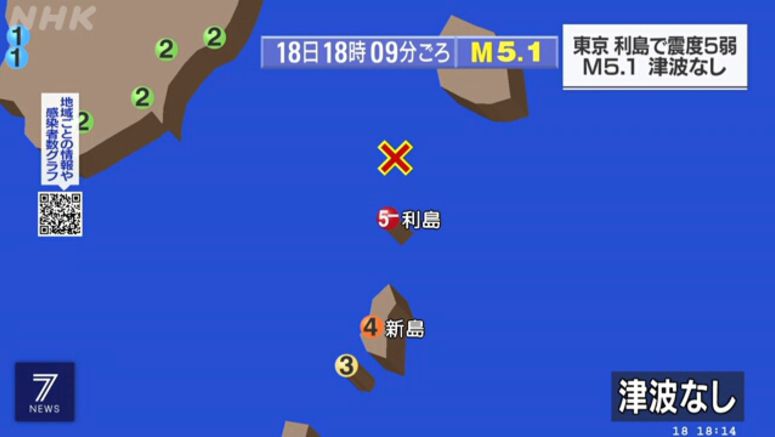 A strong earthquake has rocked Tokyo's Toshima Island. It registered five minus on Japan's seismic intensity scale of zero to seven.
The quake occurred at around 6:09 p.m. on Friday, local time.
The Meteorological Agency puts its preliminary magnitude at 5.1. It estimates that the focus was very shallow and was located in waters near Izu Oshima Island.
Niijima Island recorded an intensity of four. The quake measured a three on the islands of Izu Oshima and Shikine.
Less intense jolts struck nearby islands as well as central Tokyo and the surrounding areas.