Suga: Aim For 40 Million Foreign Visitors In 2020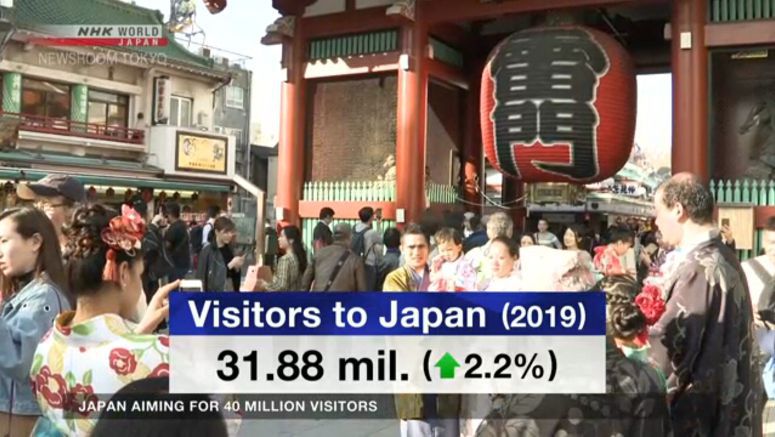 Japan's Chief Cabinet Secretary Yoshihide Suga has reiterated a goal of welcoming 40 million visitors by the end of the year.
Suga addressed a government panel Wednesday at the prime minister's office to promote a tourism strategy.
He said it is necessary for Japan to make efforts to attract tourists to visit a wider range of places in order to capture the increasing demand of world travelers.
He said there is great potential for expansion not only major areas such as Hokkaido or Okinawa, but others as well.
Suga noted that efforts are under way in each area including the construction of accommodations for foreign visitors. He said the government will fully support people who are working hard in these areas.
Last week, the government estimated that a record number of nearly 32 million foreigners visited Japan in 2019. The year-on-year rate of increase was only 2.2 percent due to a dip in visitors from South Korea.