Suga Becomes Japan's 99th Prime Minister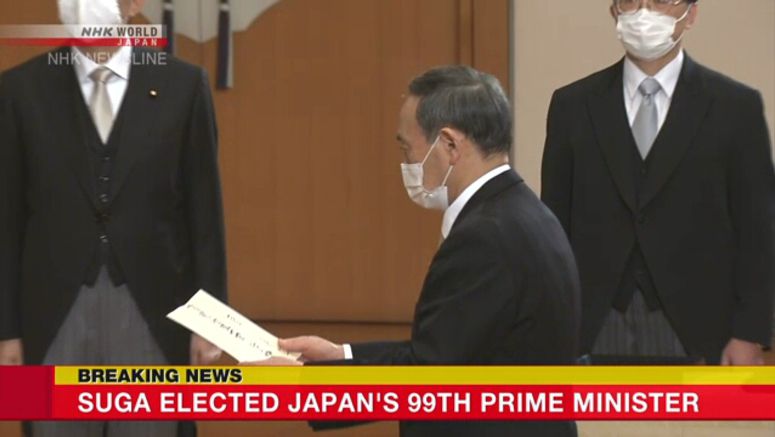 In a change of leadership in Japan, the head of the main ruling Liberal Democratic Party, Suga Yoshihide, has been chosen as the country's new prime minister by the Diet.
The 71-year-old veteran politician is succeeding Abe Shinzo, who resigned to deal with health issues.
Suga supported Abe as chief cabinet secretary for more than seven years. He says he will carry on Abe's policies to deal with the coronavirus and revitalize the economy. He also vows to push forward administrative and regulatory reforms.
Japan's Emperor Naruhito ceremonially endorsed Suga at the Imperial Palace in line with constitutional requirements.