Suga Comments On Coronavirus Infections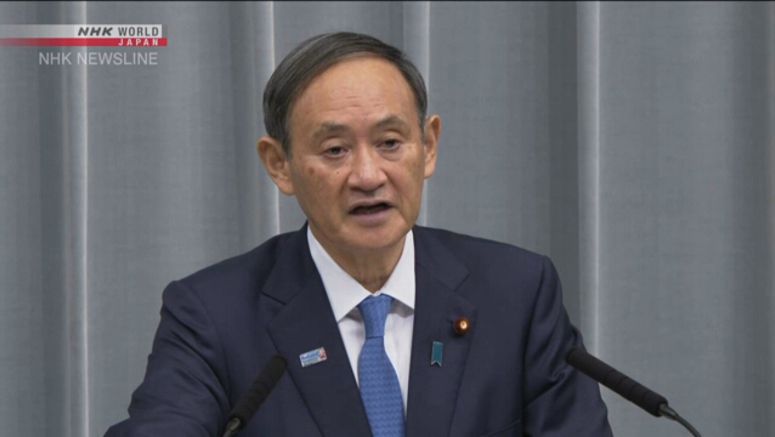 Japan's Chief Cabinet Secretary Yoshihide Suga says the country will continue taking steps to prevent the spread of pneumonia that is caused by a new strain of coronavirus.
Suga spoke to reporters on Wednesday. He said Japan has to be more vigilant against a possible outbreak in the country, as the disease is spreading in China.
He added that the government will implement checks at ports of entry.
The World Health Organization is scheduled to hold an emergency meeting later in the day. Suga went on to say that the government will do its utmost to prevent infections by closely monitoring discussions at the meeting.