Suga Comments On Port To Give Supply To Destroyer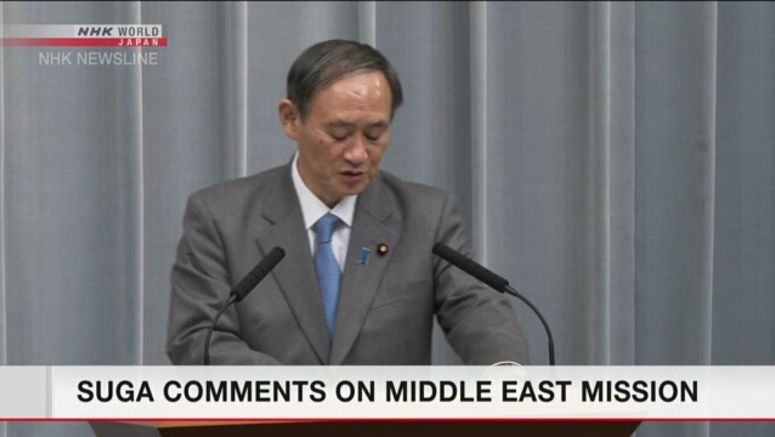 The Japanese government's top spokesperson has said a Maritime Self-Defense Force ship will receive supplies at a port in the Middle East on waters where an information-gathering mission is planned. But he did not name a specific port.
Chief Cabinet Secretary Yoshihide Suga told reporters on Wednesday about a government plan to send the destroyer Takanami to the area next month. The ship will gather information to ensure the safety of commercial ships with ties to Japan.
Suga noted that the mission's areas of operation will be the Gulf of Oman, the northern part of the Arabian Sea and the Gulf of Aden. He said the SDF vessel will call at a port in one of these three areas to receive supplies. He said officials are making necessary arrangements with coastal countries in the region.