Suga Denies Plan For Reduced Train Service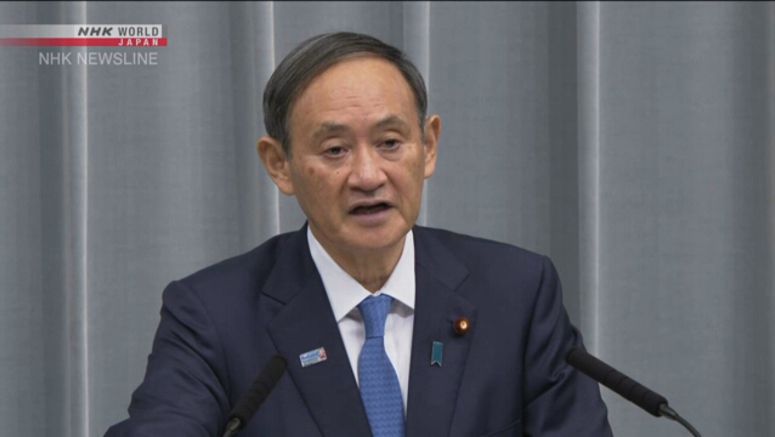 Japan's Chief Cabinet Secretary Suga Yoshihide says the government is not thinking about asking train operators to reduce services under the current state of emergency due to the spread of coronavirus infections.
Prime Minister Abe Shinzo declared a state of emergency for Tokyo and six other prefectures on Tuesday over the virus outbreak.
Suga told reporters on Wednesday that based on the relevant law, the government is asking people to stay at home to minimize infections.
He added that whether to ask for the use of various facilities to be restricted will be considered after the government sees how the stay-home request is working.
Suga said the government will work to reduce contact between people, by providing necessary information and trying to enhance public understanding of the purpose of these efforts.
Asked about whether the government is considering use of police force in implementing the state of emergency, Suga said police are expected to appropriately deal with the matter through routine work, such as patrols.
He said the state of emergency could be extended beyond the current period that runs through May 6 if necessary, after hearing opinions from the government's advisory panel on the virus outbreak.
Suga added that for the time being the government will do all it can to contain the epidemic and he again asks for people's further cooperation for this challenge.