Suga Expresses Regret Over Hk Security Law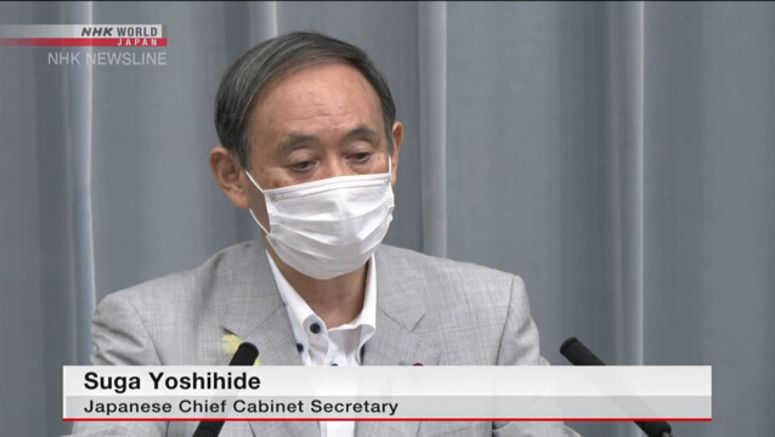 Japan's top government spokesperson says it is regrettable that China is adopting a national security law for Hong Kong, despite strong concerns among residents and the international community.
Chief Cabinet Secretary Suga Yoshihide told reporters that he has yet to confirm media reports that China's top legislative body has approved the legislation.
Suga said the fate of the "one country, two systems" principle was extremely important for Japan, due to its close economic ties and exchanges with Hong Kong.
He said there is no change in Japan's position that Hong Kong should maintain its free and open system, and develop stably in a democratic manner.
Suga said the national security legislation undermines international trust in the "one country, two systems." He said Japan will continue to coordinate with relevant countries and respond appropriately.
He also spoke about a possible effect on a proposed state visit by Chinese President Xi Jinping to Japan. Suga said Japan's stance is to continue using summits and other high-level exchanges with China to assert what it needs to assert, resolve pending issues one by one and seek positive responses from Beijing.
He suggested that the government has yet to reach the stage of arranging concrete dates for welcoming Xi.
The Chinese president's planned visit in early April was postponed due to the coronavirus pandemic.