Suga Launches New Ldp Leadership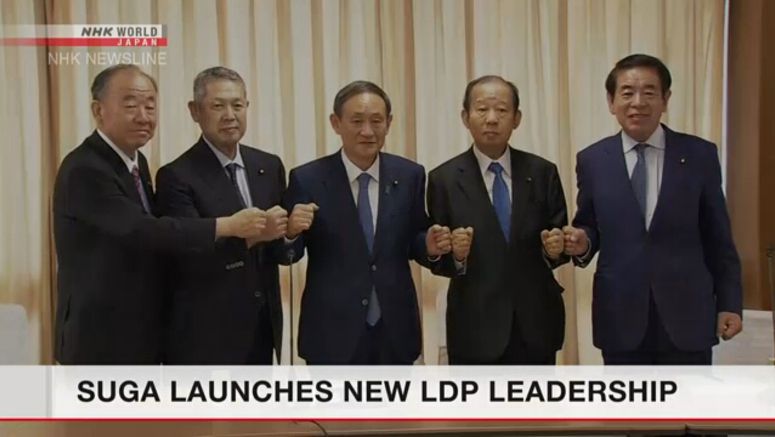 The new leader of Japan's main ruling Liberal Democratic Party is flexing his powers in his picks for the lineup of party executives.
Suga Yoshihide has filled key posts with veteran lawmakers from the five LDP factions that backed his campaign.
Suga retained party heavyweight Nikai Toshihiro in the key LDP post of the Secretary-General.
Veteran politician Moriyama Hiroshi stays as Diet Affairs Committee Chairperson.
These influential figures were Suga's most powerful supporters in the leadership campaign.
Suga also appointed former Communication Minister Sato Tsutomu as General Council Chairperson, the top role of the party's highest decision making body.
Former Education Minister Shimomura Hakubun remains in the party management as Policy Research Council Chairperson.
And Yamaguchi Taimei is named Election Strategy Committee Chairperson.
Suga is almost certain to succeed Abe Shinzo as prime minister following a vote in the Diet on Wednesday. If so, his Cabinet would also be announced later that day.