Suga Meets Abductee Families For First Time As Pm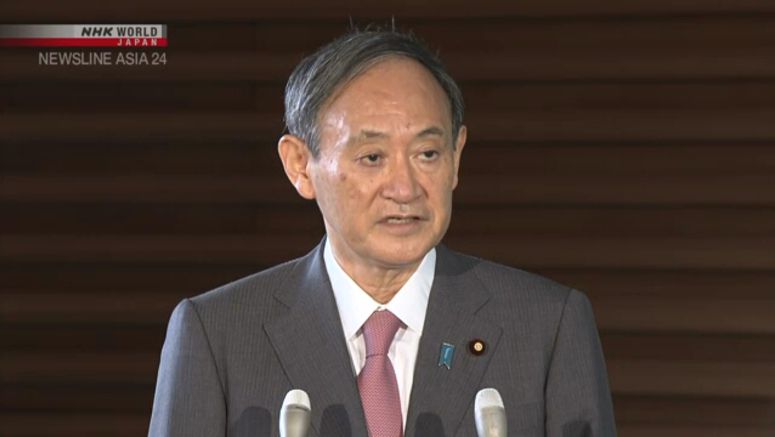 Prime Minister Suga Yoshihide has vowed to relatives of Japanese nationals abducted by North Korea that he will spearhead efforts to bring their loved ones home.
Suga met with the families of abductees at the prime minister's office on Tuesday, for the first time since he assumed the post earlier this month.
Suga told the relatives that it's heartbreaking that two elderly parents have died without being reunited with their children. He also said it's regrettable that many abductees are still in North Korea.
Suga explained that he has sought cooperation from US President Donald Trump and Chinese President Xi Jinping in resolving issues surrounding the abductions.
He stressed that he will use every opportunity to try and break the deadlock.
Iizuka Shigeo, who heads a group of abductees' relatives, said the number of waiting family members has declined and they are struggling to keep their hopes alive.
He urged Suga to work to break the logjam so that they will be encouraged to hang on a little longer.
Yokota Sakie said every day is hard. She said her husband Shigeru did his best to bring back their daughter Megumi and all other abductees, but noted that had yet to happen. She said he is now wishing in heaven that all abductees can set foot on Japanese soil.