Suga, Morrison Agree To Deepen Cooperation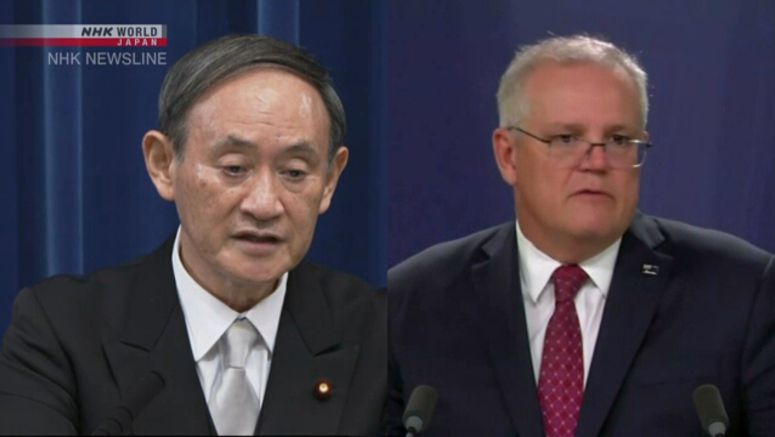 Japanese Prime Minister Suga Yoshihide and Australian Prime Minister Scott Morrison have agreed to deepen cooperation for the stability and prosperity of the international community.
The leaders spoke by phone on Sunday for about 20 minutes.
Morrison congratulated Suga on becoming prime minister and expressed his hope for promoting good relations between the two countries.
Suga said he wants to build a good relationship with Morrison, similar to that of former Prime Minister Abe Shinzo, and further strengthen bilateral ties.
The leaders agreed that as "special strategic partners," the two countries will work to achieve a free and open Indo-Pacific region, as well as a stable and prosperous international community.
Suga asked for Australia's continued cooperation in resolving North Korea's abductions of Japanese nationals.
Morrison expressed gratitude to the Japan Coast Guard's rescue of two Australian crewmembers of a cargo ship that capsized off an island in southwestern Japan earlier this month.
Suga replied that Japan wants to cooperate as much as possible.