Suga, Morrison Discuss Free And Open Indo - Pacific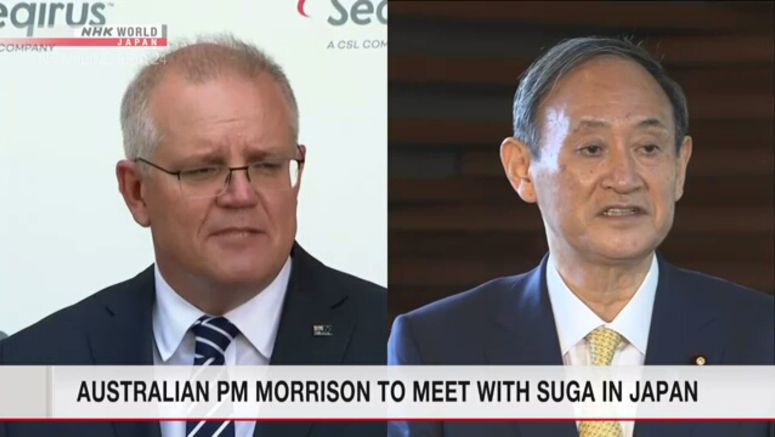 Japan's Prime Minister Suga Yoshihide has conveyed to Australian Prime Minister Scott Morrison hope for a stronger bilateral partnership to realize a free and open Indo-Pacific.
Morrison arrived in Japan on Tuesday for a two-day stay. He met Suga at the prime minister's office in Tokyo.
The summit was Suga's first with a visiting foreign leader since he assumed Japan's premiership in September.
Suga described Japan and Australia as special partners that share basic values and strategic interests, and noted the growing importance of their partnership.
He expressed hope to discuss cooperation in areas of national security and the economy to further strengthen bilateral ties.
Morrison said he would like to call Suga "Yoshi," and asked Suga to call him "ScoMo."
He said the two countries share a special responsibility as beneficiaries of liberty and democracy. He added that he's pleased that they have pursued liberty, built a market-centered economy and long maintained good relations with each other.
The two leaders were expected to discuss an agreement regarding joint exercises between Japan's Self-Defense Forces and the Australian military, and exchange views on coronavirus measures and climate change.