Suga Pledges Commitment To Un Fight Against Virus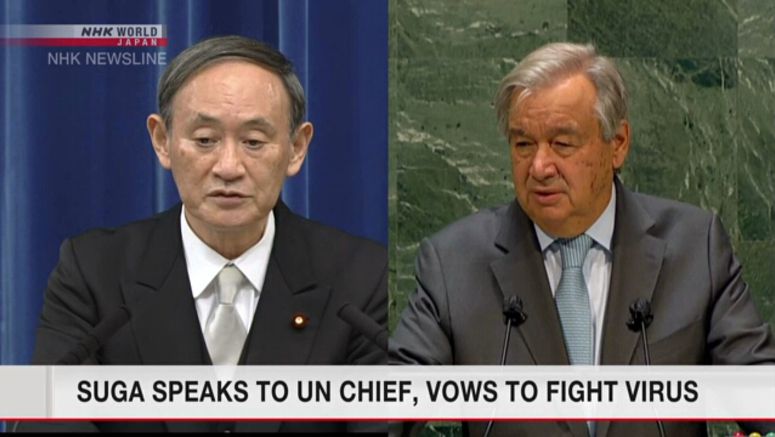 Japan's Prime Minister Suga Yoshihide has told UN Secretary-General Antonio Guterres that his country will continue to work with the United Nations in the fight against the coronavirus.
Suga and Guterres held a teleconference for 20 minutes on Thursday morning.
Guterres congratulated Suga on becoming Japan's prime minister. Suga thanked Guterres, and told him that Japan places great importance on multilateralism.
Suga noted that he wants to work closely with the UN in realizing the rule of law through a free and open Indo-Pacific.
Guterres said he appreciates Japan's international contribution in tackling the coronavirus pandemic. Suga responded that Japan will continue to work with the UN in fighting the virus.
They also agreed to cooperate in a wide range of areas, including peace building and climate change.
Suga also mentioned the Japanese nationals abducted by North Korean agents during the 1970s and 1980s. He asked for the UN chief's understanding and cooperation to resolve the issue.
Guterres expressed his full support and also stressed the importance of working together to achieve the denuclearization of North Korea.