Suga Set To Become Japan's Pm, Form Cabinet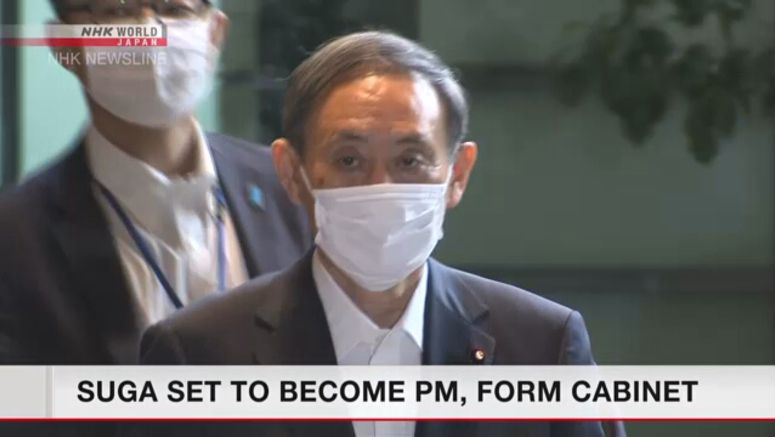 The new leader of Japan's main ruling Liberal Democratic Party, Suga Yoshihide, is set to be elected as prime minister in the Diet on Wednesday.
The vote among lawmakers is virtually assured to name Suga as the successor to Prime Minister Abe Shinzo, since an LDP-led coalition controls both houses.
The political transition comes after Abe's surprise announcement last month, that he would step down to deal with health issues.
Suga won a commanding victory in Monday's vote for the LDP leader.
He's well known to Japanese as the voice of their longest-serving government, acting as Abe's Chief Cabinet Secretary for more than seven years.
Elected on a promise of stability, Suga is vowing to keep a steady hand on the helm as Japan navigates a sea of instability caused by the coronavirus pandemic and its economic fallout.
After Suga forms his Cabinet, the Emperor will then ceremonially endorse him and his ministers at the Imperial Palace.
After that, Suga will hold a news conference and convene the first meeting of the new Cabinet.