Suga, Trump Hold Teleconference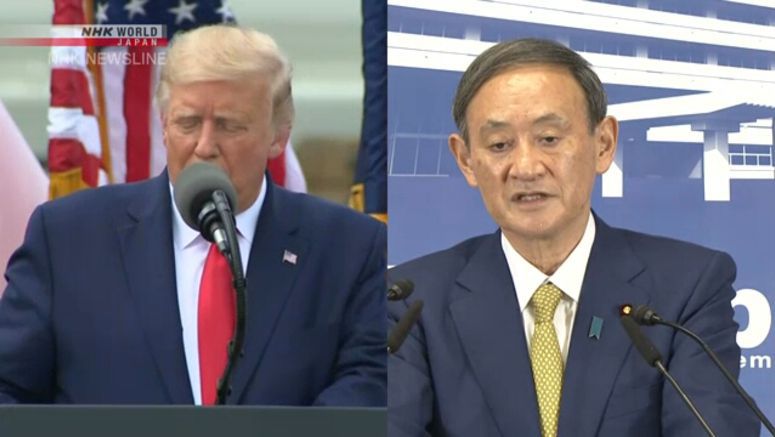 Japanese Prime Minister Suga Yoshihide spoke with US President Donald Trump by phone on Sunday night.
It was the new prime minister's first telephone conversation with President Trump since taking office on September 16.
On the Japan-US alliance, Suga is believed to have conveyed his intention to continue the diplomacy of his predecessor Abe Shinzo, and to work to strengthen bilateral ties.
Suga likely exchanged views with Trump about China, which has recently had increasing differences with the United States.
He is also supposed to have asked for support in resolving the issue of Japanese nationals abducted by North Korea.
Prior to speaking with the US President, Suga also held telephone talks with Australian Prime Minister Scott Morrison.