Suga Vows To Secure Healthcare Services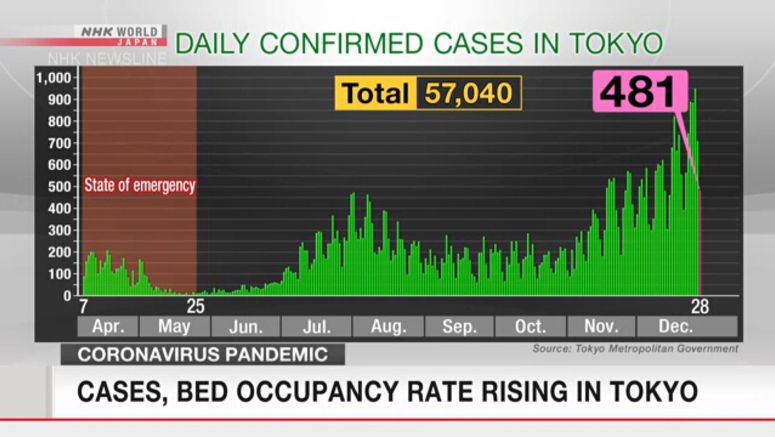 Japanese Prime Minister Suga Yoshihide says the government will work to make sure healthcare services are available to deal with coronavirus infections during the year-end and New Year holidays.
Suga was speaking on Monday at a government taskforce meeting that was called to discuss measures against the virus.
He said the government will ensure virus tests and medical services are available to anyone who needs them over the holidays.
He said the government will work to make sure that consultations at public health centers are available around the clock.
The prime minister also said the government will work with local medical associations so people can receive necessary care at holiday emergency clinics, or medical institutions operating on a rotating schedule.
Suga noted that countries around the world are facing a severe situation due to the pandemic.
He told his ministers there should be no letup in their fight against the virus over the year-end.
He also renewed his call for the public to have a quiet New Year's holiday.