Surgical Masks In Short Supply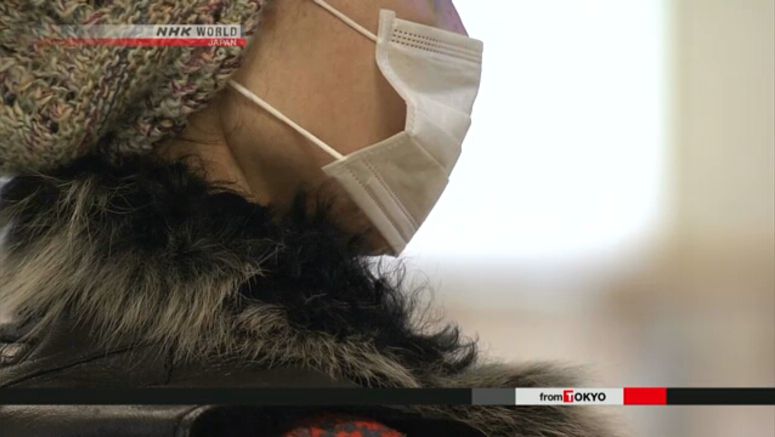 Surgical masks are in short supply in parts of Tokyo, as people rush to get them to protect themselves from the new coronavirus.
A drugstore in the Shibuya district reports that sales of surgical masks are roughly five-fold the normal amount.
Masks and alcohol disinfectant the store had at opening time on Wednesday were sold out before noon. Fifty new boxes of masks arrived shortly past noon, but they were picked up by customers as soon as they were put on the shelves. Some products sold out in five minutes.
Store staff say sales have been this brisk since the start of the Lunar New Year holidays.
A 24-year-old Chinese student who purchased about ten boxes of masks said she plans to send them to her friends and family in Fujian Province.
Japanese manufacturers have been increasing production of masks to meet the surging demand.
Daily goods manufacturer Unicharm says orders have doubled or tripled since the middle of this month.
The company has its mask plant operating around the clock, but it's falling behind on some orders.
Medical supplies maker Tamagawa Eizai says orders have surged more than five-fold.
The company plans to step up production at its plant in Shanghai as soon as it can.