Survey: Nearly 50% Say 'easy Japanese' Necessary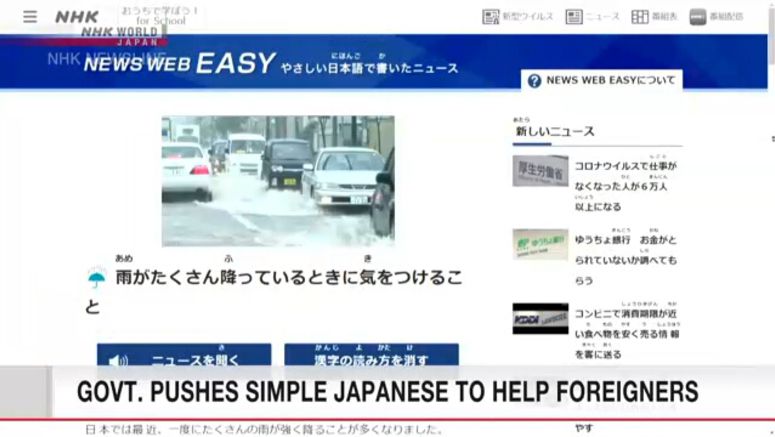 A survey by Japan's cultural affairs agency shows nearly half of respondents think it's necessary to use simple Japanese language for information on disasters and public services, as the country has an increasing number of foreign residents.
The agency conducts an annual survey on changes to the way the Japanese language is used. It focused for the first time this year on a national effort to use "Easy Japanese" to assist non-native speakers in times of disaster. Easy Japanese includes the use of short sentences, simple words and fewer kanji characters.
The survey covered nearly 2,000 Japanese people aged 16 or older.
When asked whether they knew about the effort, 68 percent said they didn't and only 30 percent said they did.
As for measures they thought were necessary to convey information, the largest number, or 58 percent, responded that different languages should be used, and 46 percent said efforts to use simple Japanese should be made.
A senior official at the agency says the survey shows the Japanese public also acknowledges the necessity of taking measures as the country has residents from many foreign countries.
He says the use of multiple languages is not sufficient and the agency plans to make Easy Japanese widely known.