Survey: Students Fear For Their Part - Time Jobs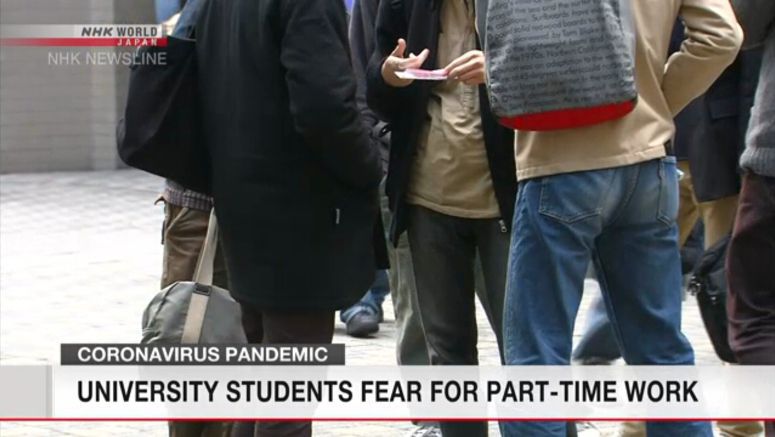 An advocacy group in Japan says about 40 percent of students in higher education are worried about a loss of income from part-time jobs because of the coronavirus outbreak.
The student advocacy group FREE conducted a survey of 149 people, including university and graduate students, from March 8 to April 10.
Of the respondents, 44.3 percent said they have been economically affected by the outbreak, and 37.6 percent said their income from part-time jobs has decreased.
Six point seven percent said they will not be able to pay their tuition fees.
Some respondents wrote that they cannot depend on parents, and scholarships are the only means to continue their studies. They said losing the income from part-time jobs would make their lives even more difficult.
Others said their parents' jobs have been affected by the outbreak and they might have to quit school.
Ibusuki Shoichi, a lawyer and expert on labor issues, told NHK that restaurants in Japan depend a great deal on student part-time workers. He said the businesses should apply for a government subsidy program to pay appropriate compensation to the part-timers.