Survivors Share Their Experiences Online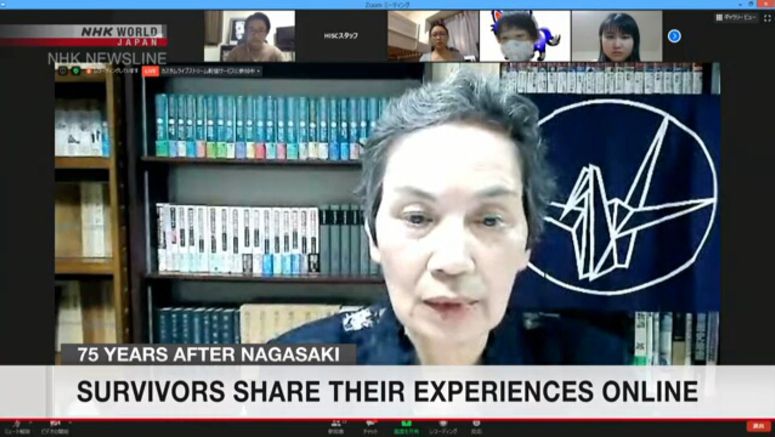 Many public events marking the 1945 atomic bombings in Japan have been cancelled, due to the coronavirus pandemic.
But some survivors of the attacks have found a new way to share their stories with young people. They are reaching out to kids online.
Wada Masako survived the atomic bombing in Nagasaki. On Saturday, the 76-year-old spoke to 90 young people via the internet.
Wada was only one year old when she was exposed to radiation 2.9 kilometers away from the center of the blast. She shared a story that her late mother used to tell her often.
Wada said, "People picked up dead bodies lying on the streets, and threw them into a garbage truck...making piles of corpses. Their legs and arms were hideously burned. They looked like dolls. Day after day, those bodies were burned in an empty lot next to my house."
In Japan, the survivors are called hibakusha and they are increasingly elderly. The average age of a hibakusha is now over 83.
Wada said she is afraid because the country is losing more and more survivors, who can talk about their tragic experiences. She says the young generation will play an important role in passing on the memories.
Wada said, "Now, many people in the United States and Japan think nuclear weapons are unnecessary. We, hibakusha, cannot achieve the goal without support from young people. We would like you to work with us."
The pandemic is depriving survivors of opportunities to tell their stories in person. But Wada says online conferences can provide them with a new platform to reach out to young stars.