Suspect In Kyoani Arson Attack Able To Converse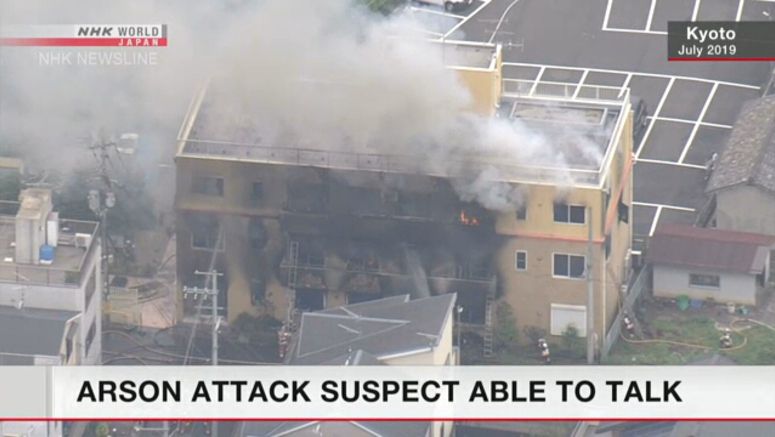 Sources say the suspect in last year's arson attack on a Kyoto Animation studio has recovered enough from his burns to speak clearly. Police plan to arrest him when he is well enough to enter detention.
The attack in Kyoto on July 18 killed 36 people, all employees of Kyoto Animation. A further 33 employees were injured. Two of them are still receiving treatment in hospital.
After the attack, police obtained an arrest warrant for Shinji Aoba on suspicion of arson and murder. The 41-year-old remains in hospital after suffering burns to his entire body during the blaze. Aoba is alleged to have used gasoline to start the fire at Kyoto Animation's First Studio.
Sources say he remains unable to stand or eat unassisted. But they say he can speak clearly and is holding regular conversations with nurses and other people.
Investigators say Aoba told them in earlier questioning that he was convinced that the animation firm had stolen his work, and he lit the fire as revenge. They also say he told them he targeted the First Studio as it had the biggest number of workers among the firm's studios and that he knew he would get the death sentence anyway.