Suspected Patients Wait Up To A Week To Get Tested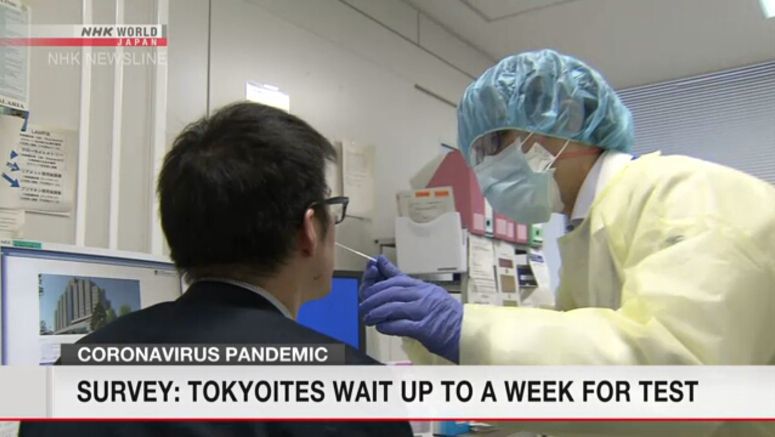 An NHK survey has found that people in Tokyo who were suspected of contracting the coronavirus have had to wait for up to a week before they were able to get tested for it.
NHK asked public health centers in the 23 Tokyo wards about how long it took for possible virus carriers to receive PCR tests after health officials concluded that they had to be tested.
People who think they may have contracted the virus are asked to consult either a public health center in their community or their home doctor first. If a PCR test is deemed necessary, they are referred to designated medical institutions. But there are complaints of long wait times to get tested as the number of new cases continues to grow.
The wards that responded to the survey said those with severe symptoms are tested as soon as possible.
Several wards said it could take up to four or five days. Sumida Ward said that in one case the wait time was about a week.
Professor Tsukamoto Yoko of the Health Sciences University of Hokkaido says infected people could become seriously ill or transmit the virus to others while waiting to be tested.
She urged local authorities and healthcare service providers to join hands so that the core hospital in the community would not have to handle all of the work, and people could receive tests quickly.