Suzuki Develops Device To Collect Micro - Plastics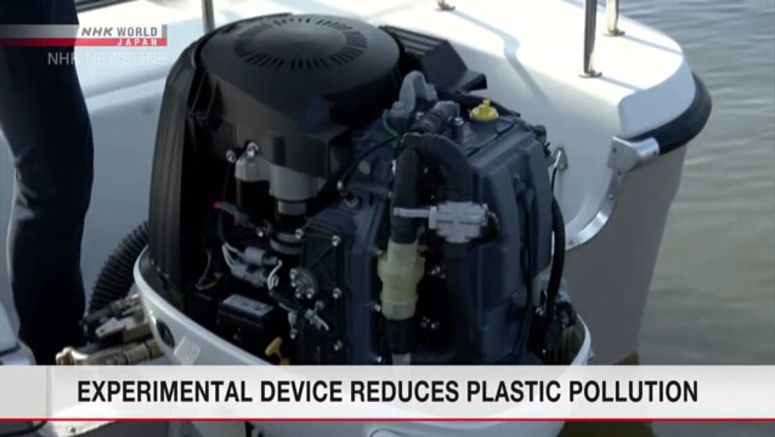 Japan's Suzuki Motor says it has developed a device that enables outboard motors to collect micro-plastics, which are regarded as a potential threat to ecosystems.
Suzuki has been conducting studies for years trying to address water pollution caused by plastic waste.
The automaker says it focused on outboard motors which pump tons of water for cooling. The device is attached to the outlet for returning water and filters the waste in it.
The company says micro-plastic waste around water surfaces can be collected just by running the boat.
On Tuesday, Suzuki staff conducted a test run at Lake Hamana in Shizuoka Prefecture.
The device collected algae, sand and other things including pieces that appear to be micro-plastics.
Suzuki says it wants to get it on the market within next year.
Osawa Yasuharu, the head of Marine Operations at the company, said that the disposal of the waste collected by the filter requires some labor, but otherwise it is no different from normal outboard motors. He said he hopes to contribute to environmental protection with the device.