Sweltering Heat Blankets Many Parts Of Japan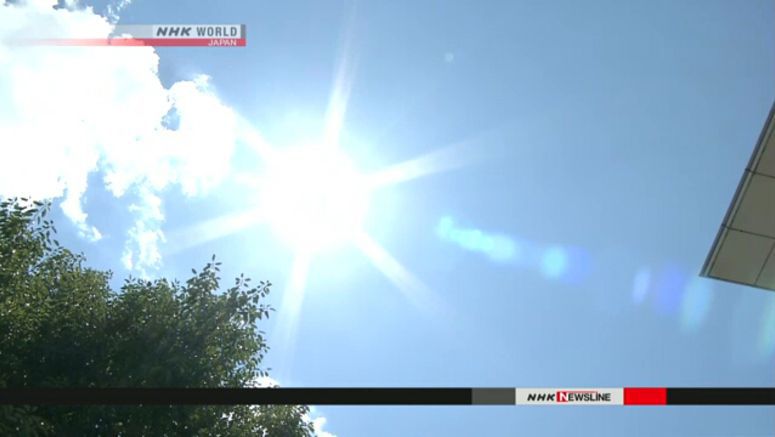 Sweltering weather is hitting Japan on Friday, with temperatures exceeding 35 degrees Celsius in the Kanto region and elsewhere.
The Meteorological Agency says a high-pressure system is covering Pacific coastal areas of western Japan through the southern Tohoku region in northeastern Japan, bringing hot, sunny weather.
By 11:30 a.m. on Friday, temperatures had reached 35.7 degrees Celsius in Shizuoka City, central Japan, and 35.1 degrees in Tokyo's Fuchu City.
The agency warns there is a quite high risk of heatstroke, so people should use air conditioners and avoid going outside if possible.