Sweltering Heat Hits Central Tokyo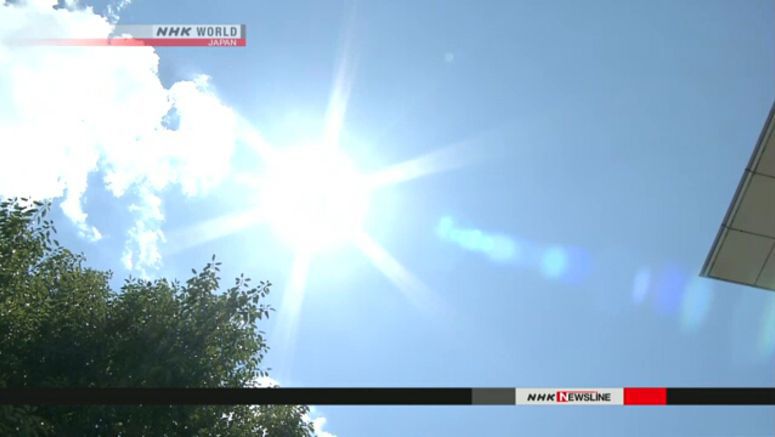 Temperatures rose above 35 degrees Celsius in central Tokyo for the first time this summer as a sweltering heat wave continues in Japan.
The Meteorological Agency says a high-pressure system covering vast areas from western through northeastern Japan brought clear skies and high temperatures.
Daytime highs rose to 37.1 degrees in Shizuoka City, and 36.4 degrees in Saitama City. A high of 35.4 degrees was recorded in central Tokyo.
Temperatures are unlikely to drop below 25 degrees overnight through Saturday and the scorching weather is expected to continue across wide areas.
A high of 35 degrees is forecast for seven cities, including Osaka and Nagoya, on Saturday. The meteorologists say central Tokyo could see a high of 33 degrees.
The agency says temperatures could continue to peak above 35 degrees in parts of eastern Japan as a high-pressure system is expected to hover over the region through next Friday.
Weather officials are urging caution against heatstroke. People are advised to drink water frequently, use air-conditioning indoors, and avoid direct sunlight when outdoors.