Tepco To Add Workers For Plant Decommissioning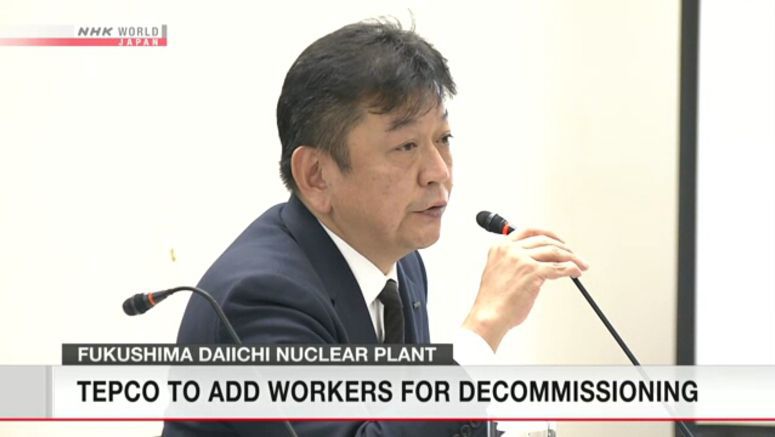 The operator of the Fukushima Daiichi nuclear plant says the firm plans to assign more of its employees to decommissioning work there. The move follows a series of mistakes and other troubles at the site.
Tokyo Electric Power Company President Tomoaki Kobayakawa disclosed the plan when he was summoned to the Nuclear Regulation Authority on Thursday to discuss the cause of the problems and preventive measures.
Last June, a minor fire occurred when workers misconnected power lines at the plant's No.5 and 6 reactors. In addition, mechanical troubles have repeatedly suspended work to remove nuclear fuel units from the No.3 reactor's storage pool.
Kobayakawa attributed the problems to a lack of manpower for oversight. He said so much of the workload has been concentrated on some TEPCO employees that they fail to keep sufficient watch on onsite work and workers.
The president said the utility will increase the number of employees engaged in the work by up to 90. Some 1,000 are working at the plant.
He said the firm will also review the work schedule and procedure to prevent mistakes.
The regulator's chief, Toyoshi Fuketa, told Kobayakawa to ensure that the purpose of the measures is well understood by those doing decommissioning work.
Kobayakawa later told reporters that the firm hopes to take appropriate steps while examining risks involved in the work.