Test Flights For New Haneda Routes End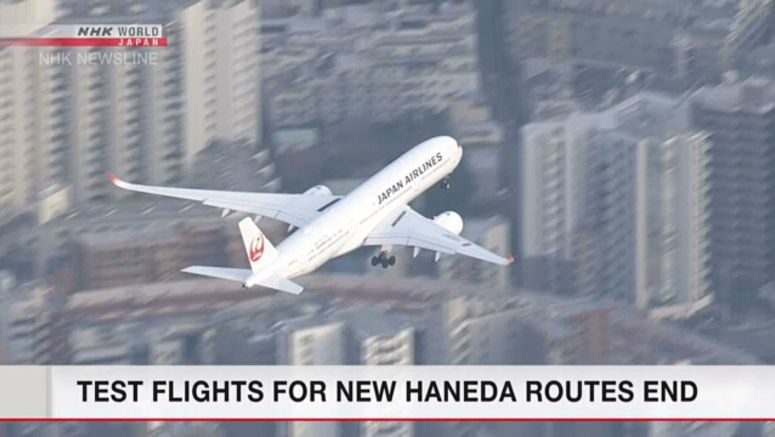 Japan's transport ministry says it has finished test flights above central Tokyo on new routes to the capital's Haneda Airport.
The new flight paths are due to open on March 29 to increase international slots at Haneda ahead of this year's Tokyo Olympics and Paralympics.
The ministry says a total of 520 regular passenger flights used the routes on seven days between February 2 and Wednesday. The flight paths are above central parts of Tokyo, such as Shinjuku and Shibuya.
The ministry plans to publicize the results of its analysis of noise data measured near the routes.