Tokyo 2020 Preparations Proceed Despite Worries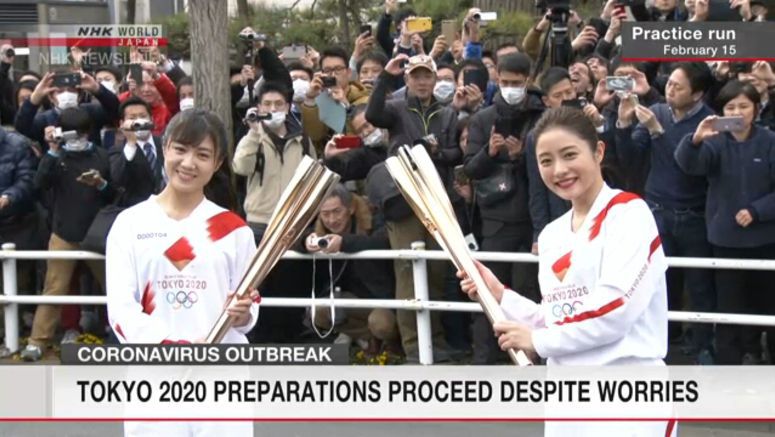 The organizers of the Tokyo Olympics and Paralympic Games are under pressure to come up with clear guidelines on how to deal with the new coronavirus infection.
The Olympic flame will start making its way across Japan in late March. The organizers say it's not possible to push that date back.
They plan to seek feedback from prefectures around the country as they work out ways to safely go ahead with the relay.
A series of test events for the Games are also scheduled to take place from March to May.
A Boccia event will be held on Friday without spectators as players with disabilities are more vulnerable to infection.
Tokyo 2020 Paralympic Games officer Hisashi Nakaminami says many players have devoted their life training for the Games, and adds that organizers should keep preparing to give them a chance to compete.