Tokyo Asks Residents To Avoid Night Spots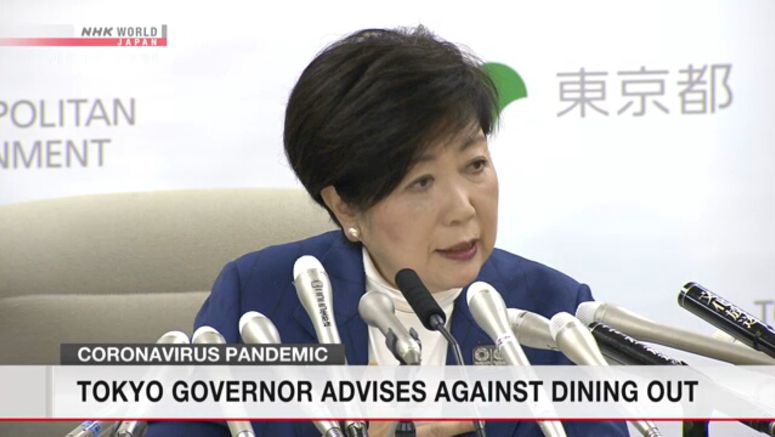 It has been disclosed that 38 people in Tokyo confirmed to be infected with the coronavirus whose infection routes remain unclear may have contracted the virus at night spots.
At a news conference on Monday, Tokyo Governor Koike Yuriko urged people not to spend time in bars and other spots operating during the nighttime hours. Koike said that such entertainment establishments are high risk, because they are closed spaces with poor ventilation.
At the news conference, it was also disclosed that there are 38 people who are believed to have been infected with the virus at bars, nightclubs or similar spots. The infected range in age from their 20s to 70s, and include both customers and staff members.
The metropolitan government specifically urges young people not to go to karaoke parlors or live music sites for the time being.
It is asking older people to refrain from going to bars, clubs, and other night spots.