Tokyo Considers Closing Schools Until Early May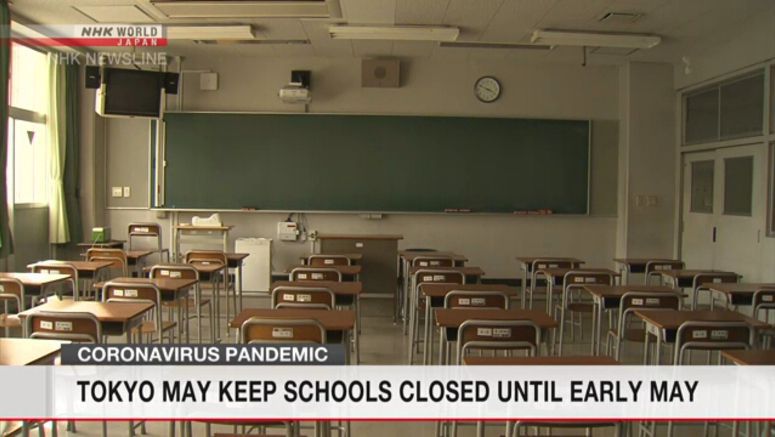 Education authorities in Tokyo are thinking about keeping metropolitan high schools closed until early May to deal with the surge in the number of coronavirus infections in the capital.
Schools were temporarily closed in March, in line with Prime Minister Abe Shinzo's request for shutdowns through spring break to contain the coronavirus.
The Tokyo Metropolitan Board of Education said preparations were underway for high schools to reopen in April, with measures in place to prevent infections.
But sources close to the officials say the board may delay the start of the school year, due to the growing number of infections and the Tokyo government's calls for people to stay at home.
They say the board is planning to keep schools shut until the end of Japan's national spring holidays on May 6th. An official decision is expected soon. The board will reportedly take the national government's policies into consideration.
Elementary and junior high schools that are administered by city, town, and village education boards will be asked to implement measures that take local circumstances into account.