Tokyo Disneyland To Open New Area On Monday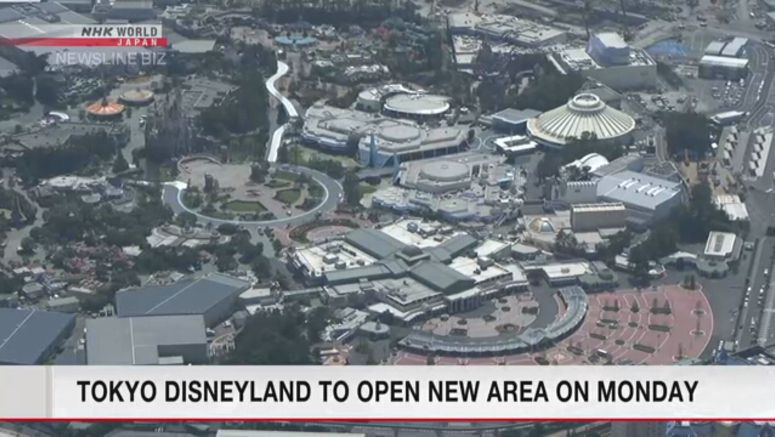 Visitors to Tokyo Disneyland will get access to some new attractions starting on Monday. The opening of an area that includes a "Beauty and the Beast" section was delayed by about half a year due to the coronavirus pandemic.
The theme-park's operator, Oriental Land, redeveloped 47,000 square meters of the site on Tokyo Bay at the cost of about 710 million dollars. That's the largest investment since Tokyo Disneyland opened in 1983.
The operator will introduce a new entry system for the area to limit crowds. Visitors can choose time slots on a smartphone app once they are inside the park.
While the operator hopes the new section will be a hit, it's still limiting visitor numbers to less than half the normal levels due to the virus.