Tokyo Doctors Plan To Boost Pcr Testing Capacity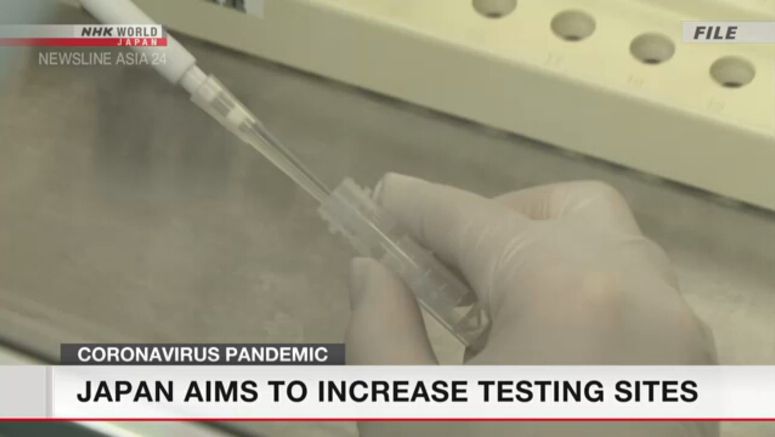 NHK has learned that the Tokyo Medical Association is considering increasing the number of coronavirus testing sites in the Japanese capital to 1,400 from the current 300 or so.
The association has so far set up around 300 PCR testing sites in Tokyo. These include sites at medical institutions, as well as PCR test centers that are jointly operated by local medical associations and municipalities.
Tokyo Medical Association officials say that in July, some sites are seeing the number of people seeking tests exceed the daily capacity on some days, causing delays in the testing process.
To address growing demand, the association says it is planning to expand testing to up to 1,400 sites by setting up more test centers and increasing the number of medical institutions that conduct saliva-based PCR testing.
The association says it wants to increase the number of sites to one per 10,000 people.
Kakuta Toru, a vice chairman of the association, says there's a need to establish local systems to quickly detect infections and make it easier for people to get tested.