Tokyo Governor Asks People To Avoid Nightlife Hubs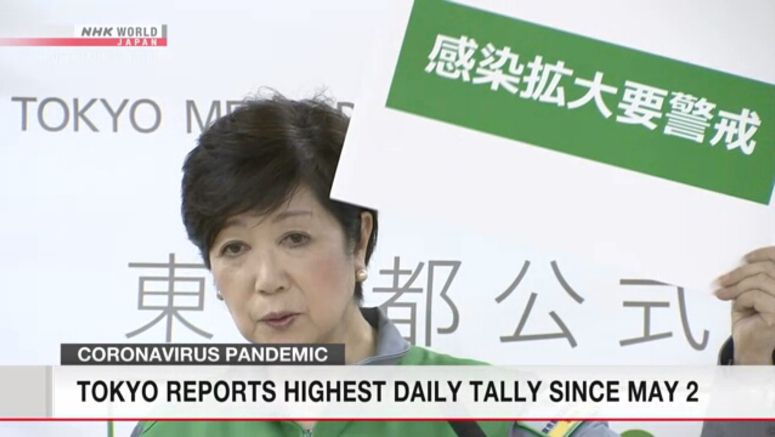 Tokyo Governor Koike Yuriko has called on people to refrain from visiting nightlife districts where coronavirus infections are on the rise.
Koike called for increased vigilance against the virus in a hastily held news conference on Thursday after the capital reported that 107 people were confirmed positive on the day. It is the first time that the number of infections has topped 100 since May 2, when 154 cases were reported under a state of emergency.
Koike said most of the people in Thursday's cases are in their 20s or 30s and connected to nightlife entertainment districts.
She said if infections spill over to elderly people, it could spur a surge in cases.
She said based on expert analysis, the metropolitan government thinks that the capital is now at a stage that requires vigilance against a sharp rise in infections.
Koike said she hopes Tokyo residents and business operators will share a sense of wariness.
The governor noted that many new cases were reported in the Shinjuku and Ikebukuro nightlife hubs.
She urged those who visited bars and other facilities where people can come into close contact to take days off from work if they feel unwell and to seek medical advice.
Koike again called on operators of such businesses to strictly abide by guidelines for infection prevention. She also urged the operators to have their employees take PCR tests.