Tokyo Governor Lists Steps If Emergency Declared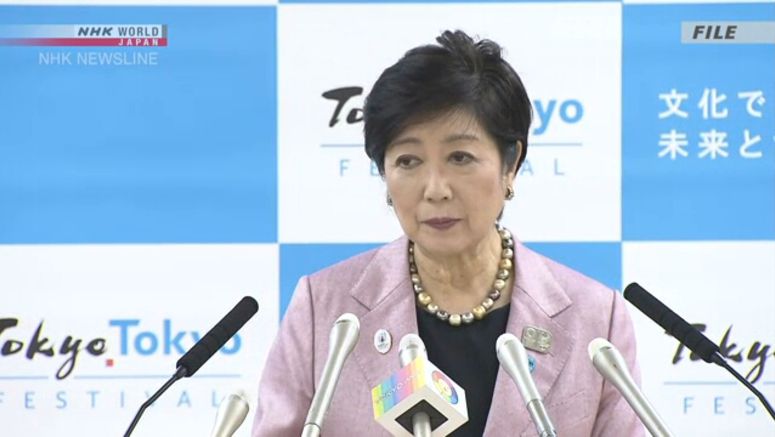 Tokyo Governor Koike Yuriko has outlined the steps the city's government would take if the prime minister declares a state of emergency over the coronavirus outbreak.
Koike said in a briefing on Friday that she will likely ask residents to stay at home, and request public facilities and event organizers to suspend the use of venues. She said specific requests would be decided after the central government issues relevant guidelines.
The governor said stores selling food, medicine and other daily necessities would remain open, along with banks, the stock exchange and other providers of essential social and economic services.
Koike said the Metropolitan Government will open a call center to respond to inquiries and address the anxieties of residents and business operators.
Koike once again asked people to avoid the "three Cs" -- closed and crowded places and conversations in close proximity -- and to refrain from non-essential outings at the weekend.
She said Tokyo remains at a critical juncture to prevent an explosive rise in infections, and the situation is becoming more serious.