Tokyo Governor Plans To Create 'cdc'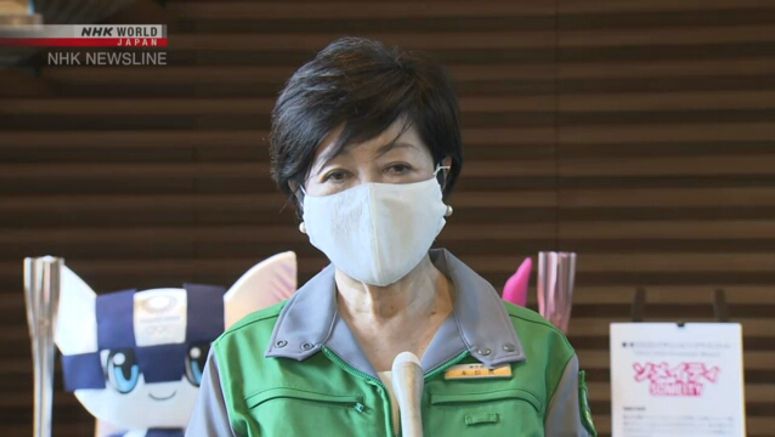 Reelected Tokyo Governor Koike Yuriko says she will swiftly set up a Tokyo version of the Centers for Disease Control and Prevention to provide people with accurate information on coronavirus infections.
Koike spoke to reporters on Monday after she won Sunday's gubernatorial election with more than 3.66 million votes -- the second highest figure in Tokyo election history.
Koike said she believes voters highly appreciated her efforts to implement major reforms during the past four years. She pledged to accelerate measures against the coronavirus, which she says is the most urgent matter facing Tokyo residents.
The governor discussed the establishment of Tokyo's version of the US Centers for Disease Control and Prevention, which was one of her campaign pledges.
She said the center will analyze and evaluate information obtained from the metropolitan government, municipalities, hospitals and research institutes, and accurately convey information to residents.
She added that the Tokyo government will utilize existing systems to serve as a version of the CDC which functions under normal conditions and emergencies.
The governor indicated that it will be set up quickly so that the center can deal with a possible second wave of coronavirus infections.