Tokyo Governor Urges Citizens Not To Travel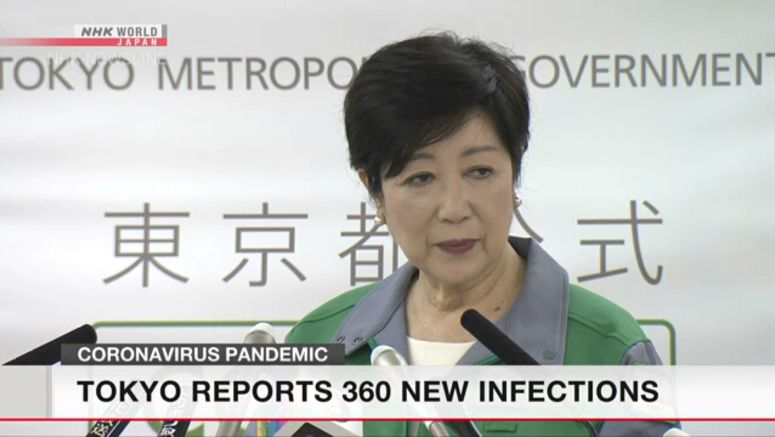 The governor of Tokyo has called on residents to refrain from traveling to other prefectures during the summer holiday season, amid the continued rise in numbers of coronavirus infections in the capital.
Koike Yuriko told reporters on Thursday that people should remain on heightened alert, as the situation in Tokyo is still extremely severe.
She said, in normal years, Tokyo residents go back to their hometowns and spend time with their relatives during the summer holidays. But she is asking them to stay in Tokyo this summer.
Koike said she hopes that people can instead enjoy conversations with their relatives over the phone or online.
She said defeating the coronavirus is a top priority this year. She called on people to work together to restore a "safe" life as soon as possible.
The governor asked people to refrain from traveling and dining out at night in order to protect their family members and medical services.
Koike warned that, should the situation get worse, the Tokyo Metropolitan Government may need to declare its own state of emergency.