Tokyo Govt. Urges People To Stay Home At Night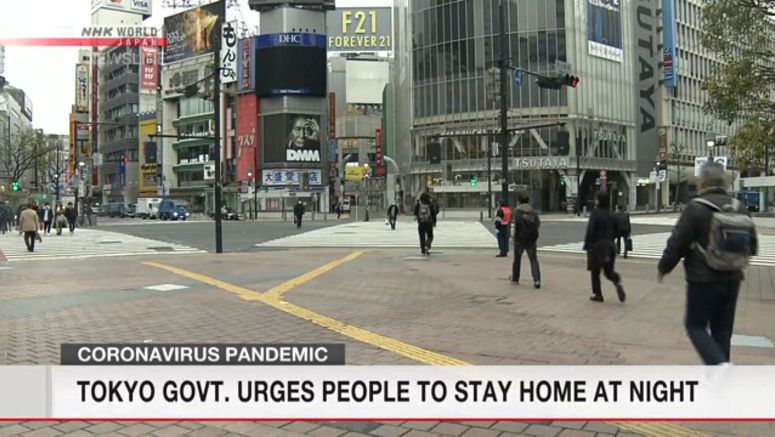 Japan has so far been spared from the worst effects of the coronavirus pandemic. But health authorities are afraid that may now be changing.
Tokyo is emerging as the epicenter of the outbreak in the country. The Metropolitan Government is calling on people to stay at home after sunset, to help curb the spread.
Sources familiar with the policy say multiple people are suspected of contracting the virus while dining out at night.
Over the weekend, the metropolitan government reported more than 130 new infections.
The total for the month now stands at nearly 400. Health authorities have been unable to trace the route of infection in 40 percent of those cases.
Tokyo's governor had asked people to stay home over the weekend, except for essential outings.
Many streets in the capital were still less busy than usual early Monday.
A woman in her 70s said, "Normally I work on weekends, but my office ordered us not to come in this time."
A man in his 60s said, "I cleaned my house and polished my shoes. I got a lot of chores out of the way."
It's unclear how long the metropolitan government's request to stay home at night will last.