Tokyo Has 0.1% Rate Of Virus Antibodies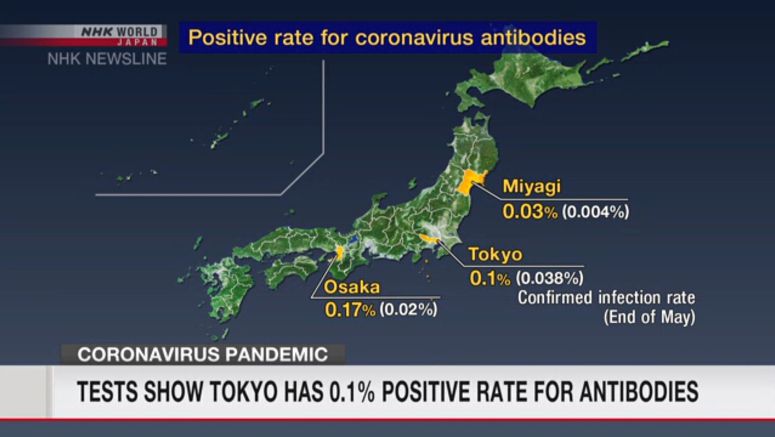 Testing by Japan's health ministry suggests that 0.1 percent of people in Tokyo have developed coronavirus antibodies.
The ministry tested 7,950 people aged 20 or older from June 1 to 7 and analyzed their blood samples for the presence of certain proteins that indicate a past infection.
The people were chosen randomly in Tokyo, Osaka and Miyagi prefectures.
The ministry announced on Tuesday that antibodies were indicated in 0.1 percent of people tested in Tokyo, 0.17 percent in Osaka, and 0.03 percent in Miyagi.
As of the end of May, the percentage of people who tested positive with coronavirus was 0.038 in Tokyo, 0.02 in Osaka and 0.004 in Miyagi.
The percentage of people who had antibodies was higher than these figures. But ministry officials say the data shows that most of the population in Japan does not have coronavirus antibodies.
The officials say they do not know how long the antibodies remain in the human body and whether they can prevent a second infection.