Tokyo Included In 'go To Travel' Campaign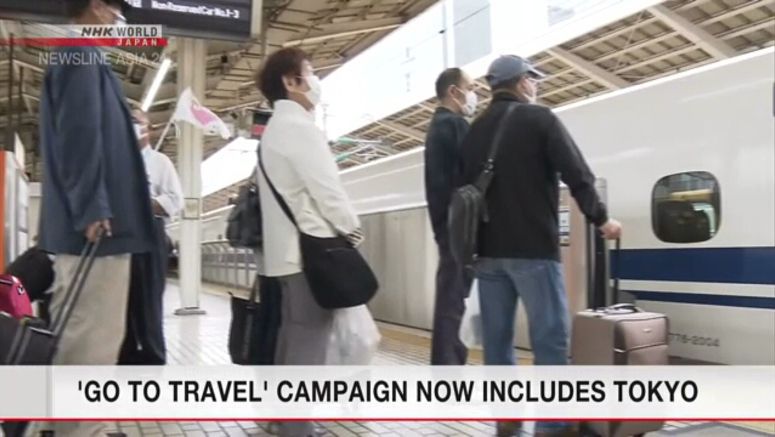 The Japanese government's "Go To Travel" campaign that is aimed at stimulating domestic tourism now includes Tokyo.
The "Go To Travel" campaign offers people discounts on travel costs. It began in July.
Trips to Tokyo were added to the initiative on Thursday, and Tokyo residents can now participate.
There is also a new service for travelers who want to limit their contact with others. The service enables them to interact with hotel employees using their smartphones.
The service was developed jointly by the major travel agency JTB and an IT venture firm.
QR codes in rooms will enable hotel guests to use their smartphones to request room service, receive sightseeing information, and complete the checkout process.
The travel agency plans to sell the service to lodging facilities across Japan. It also intends to upgrade the service, so that guests will be able to see whether a hotel's restaurant is crowded.
Higaki Katsumi is a JTB official. He says the service will facilitate smooth and safe exchanges between guests and hotel staff members.