Tokyo - Osaka Bullet Train Services To Be Cut 20%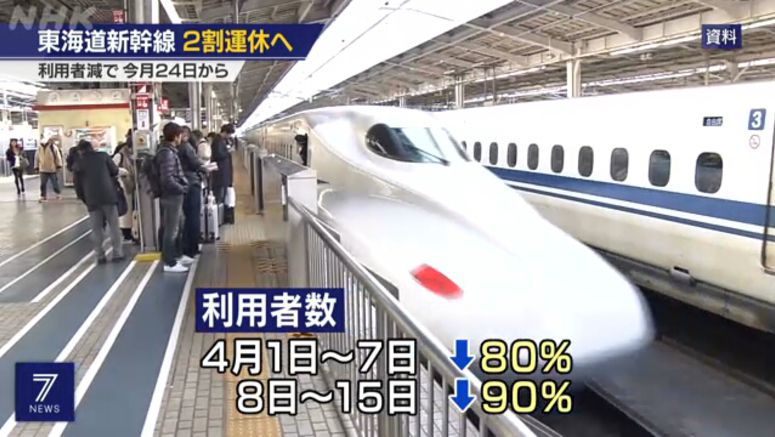 The operator of Japan's Tokaido Shinkansen line says it will cut the number of its train services linking Tokyo and Osaka by about 20 percent due to the coronavirus outbreak.
Central Japan Railway Company president Kaneko Shin made the announcement at a news conference in Tokyo on Thursday.
Kaneko said the reduction in the bullet train services will start on April 24, and continue until at least May 6. This is the date when the month-long state of emergency declared by the government over the outbreak is scheduled to end.
The railway company normally operates 378 train services a day on the Tokaido Shinkansen line connecting Tokyo and Osaka. The suspension will affect about 80 of them.
The company says it saw the number of passengers on the Tokaido line in the first week of April plunge by 80 percent from the same period last year. It says the number fell by 90 percent in the following week.