Tokyo, Osaka See Sharp Drops In Visitor Numbers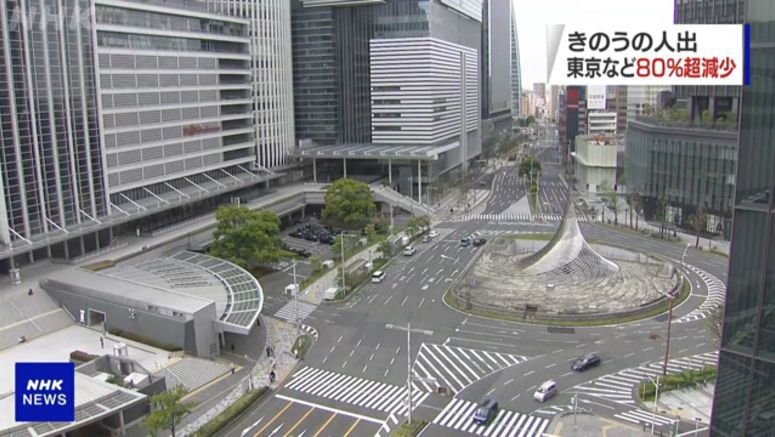 Major Japanese cities have seen sharp declines in visitor numbers amid the nationwide state of emergency.
Telecom company NTT Docomo has released anonymous tracking data for Japan's 47 prefectures.
As of 3 p.m. on Sunday, the number of people who ventured out in Osaka's Umeda district had fallen by 87.8 percent from the period between mid-January and mid-February.
In Tokyo, the number of visitors to the shopping and entertainment hub of Shinjuku declined by 81.9 percent.
There were also large falls in visitor numbers in normally busy areas in the cities of Yokohama, Fukuoka, Omiya, and Chiba.
The areas around Nagoya Station and Kyoto Station recorded declines of 80.9 percent and 76.7 percent, respectively.
Mobile phone data from KDDI show drops of 61.4 percent around Tokyo's iconic Kaminarimon Gate in the Asakusa district, 59 percent around Kamakura Station in Kanagawa, and 64.1 percent around Maruyama Park in Kyoto.