Tokyo Raises Healthcare Alert To Top Level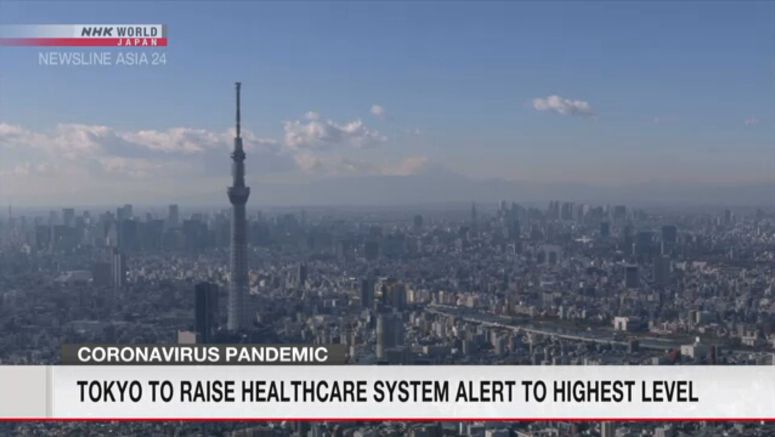 The Tokyo Metropolitan Government has raised its healthcare alert to the highest level for the first time as coronavirus infections continue to spread.
Tokyo's advisory panel of infectious disease and public health experts said at a meeting on Thursday that the healthcare system is on the verge of a crisis.
The panel decided to raise the capital's healthcare alert to the top level.
The alert for infections in Tokyo is already at the highest level. But healthcare had remained at the second-highest level for 23 consecutive weeks since July.
Experts say the panel made the decision because the surge in the number of in-patients has made it difficult for hospitals to provide regular medical care.
Tokyo confirmed a record 678 new cases on Wednesday.